RIFTHA HALL, KANNUR, KERALA

RIFTHA HALL, KANNUR, KERALA
With a 1000 seating Riftha Elite Hall,we make sure that each and every person you holddear can be a part of your celebration.Riftha Hall also provides a Multipurpose Hall for small functions under 500 guests.Riftha is all set to change the course of our celebrations. Contact : 0497 - 2778844, +91 8078991111, www.rifthahall.com



DINESH AUDITORIUM, KANNUR, KERALA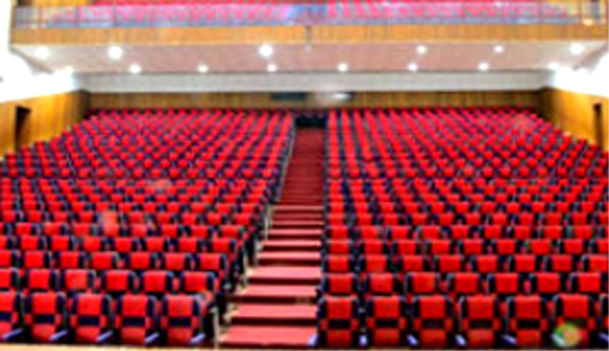 DINESH AUDITORIUM, KANNUR, KERALA
Dinesh Auditorium is equipped with centralized A/C and high quality Flooring spread over a vast area in the heart of the city, with a seating capacity of 1000 people. The auditorium has an outstanding feature of well maintained and beautiful stage. It has a large 80 feet frontage which is ideal for all kinds of presentations, ranging from Film Shows, Marriage functions, Open Forum, Seminars, group and solo performances. Round Table Conference/ Board room, Deluxe meeting hall are some featured highlights...Please Contact : 0497 - 2712945, 0497- 2712965, 0497-2712975, 0497-2701296


ANJALI AUDITORIUM, PATHANAMTHITTA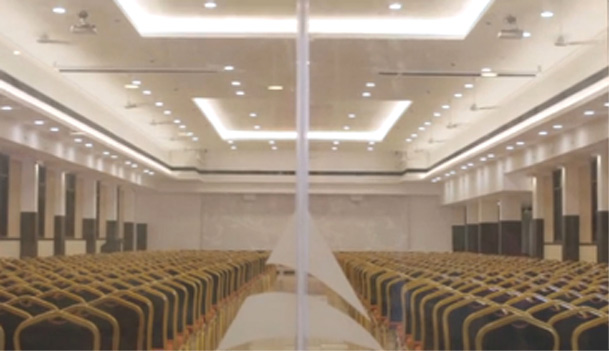 ANJALI AUDITORIUM, PATHANAMTHITTA
Pathanamthitta's, one of the best Auditoriums in town.Built in a very contemporary style is
unique by its design and quality. We provide a very stunning new experience for conferences,
trade shows, seminars, training events, marriages, meetings, receptions and special events.
Address : Anjali Auditorium, Omalloor P.O., Pathanamthitta, Kerala, Phone : 9446118222.


AYK AUDITORIUM, KOLLAM, KERALA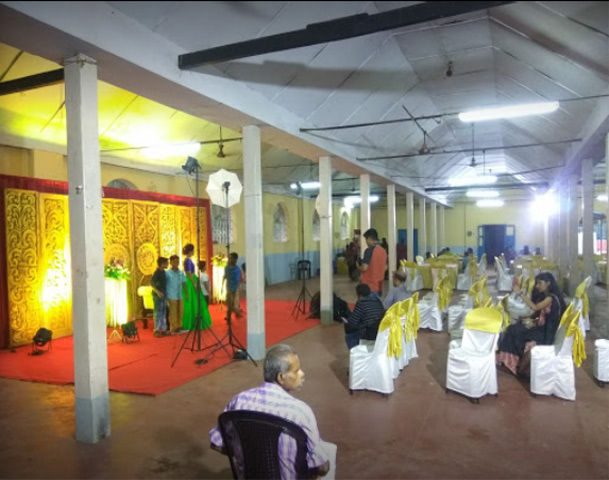 AYK AUDITORIUM, KOLLAM, KERALA


The Main Hall can accommodate around 400 people
Its good place for reception and Parties
Good to hold small get togethers and wedding receptions."
Address : Ashramam Road, Ashramam, Kollam, Kerala, Phone : 0474 - 2740216




GRAND HIGHNESS CONVENTION CENTRE, OACHIRA, KOLLAM, KERALA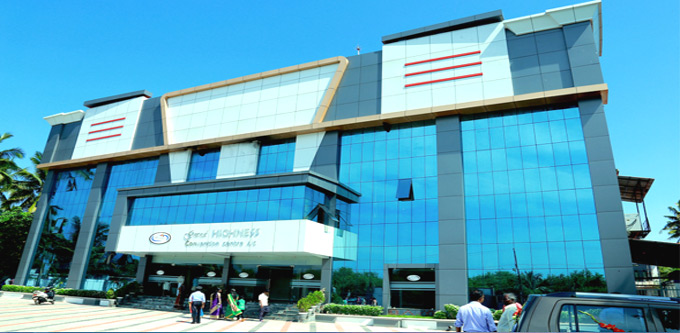 GRAND HIGHNESS CONVENTION CENTRE, OACHIRA, KOLLAM, KERALA
Grand Highness Convention Centre Ayiramthengu, Oachira is situated near to Azheekkal Beach.
The Convention Centre is having a seating capacity of more than 1600 persons. The main attraction
of Grand Highness is its calm and cool surrounding. The Mini Conference hall , VIP Dining hall, Wide
car parking area, purified drinking water, waste management system, etc are our own peculiarities.
Aayiramthengu, Oachira, Kollam, Kerala, Phone : 0476 - 2696333, 9072999255.


GEETHAM CONVENTION CENTRE, PATHANAMTHITTA, KERALA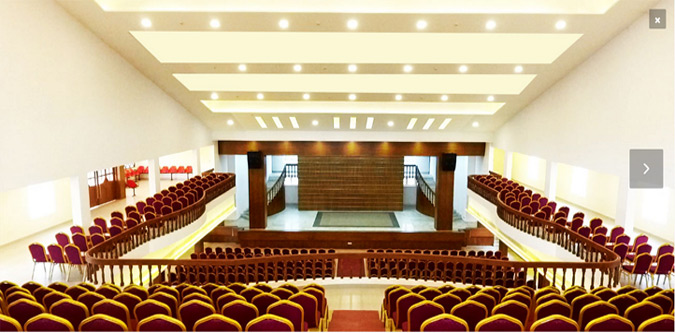 Geetham Convention Center is an industry best hospitality service provider which allures each hosted
event into an amazing experience. We carved our unique style inculcated with breath taking features in
the midst of Adoor town. Geetham Convention Center is designed from top to bottom in such a way to
satisfy the imaginations Adoor Centre, Pathanamthitta, Kerala- 691523, Email: info@geethamadoor.com,
Phone: 04734224114 Website : http://www.geethamadoor.com



PET ROSE EVENT CENTER, PUTHENCRUZ, ERNAKULAM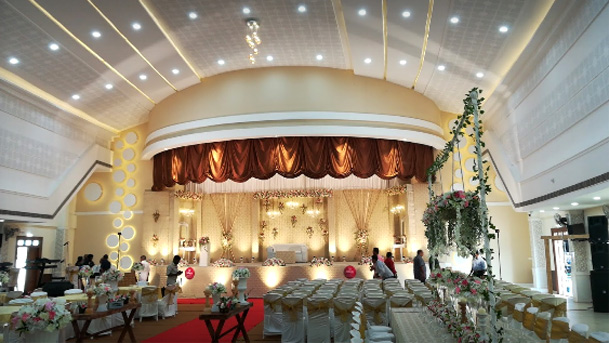 PET ROSE EVENT CENTER, PUTHENCRUZ, ERNAKULAM
Pet Rose Events Centre is a convention centre located at the heart of Kolenchery, Ernakulam surrounded by scenery of paddy field and greenery – with a peaceful atmosphere. The centre is suitable for weddings, events and exhibitions with huge ample parking space with lush greenery. P.P Road, Vadayampady P.O, Puthencruz, Ernakulam, Kolenchery, Kerala 682308, Phone: 097450 34462


HILLTOP AUDITORIUM, KOZHIKODE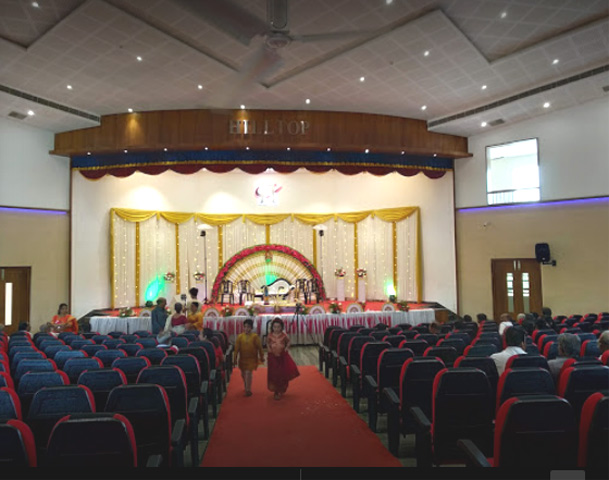 Hilltop Auditorium – Kozhikode. An arena providing luxurious banqueting facilities to make every event grand and memorable, beyond words. From event conceptualization and decorations to exquisite catering services,
we provide impeccable facilities to assure the guests a wonderful experience like never before. Be it private meetings, conferences, family get-togethers, or weddings – our professional team of organizers is sure to take care of every minute detail, offering exceptional services and amenities.
NEAR MANORAMA PRESS (NEW),
C M M HIGH SCHOOL ROAD, PURAKKATTIRY, THALAKKULATHUR, CALICUT - 673317.

+91 4952 850 999 +91
9496850 999, E - mail :

hilltopauditorium@gmail.com, Website : www.hilltopauditorium.com



MORNING STAR CONVENTION CENTRE, ADOOR, PATHANAMTHITTA.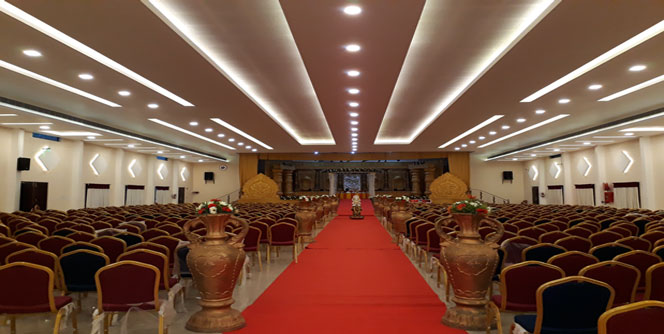 Morning star convention centre is the biggest convention centre in pathanamthitta district with seating
capacity 1500 PAX. The convention centre is apt for any type of functions. Morning star has a cool and
calm greenish atmosphere which brings happiness to everyone. Wide parking area which can accomodate
more than 200 cars is also another highlight of morning star convention centre. Address : Panchayathu Jn, Elamannoor, Adoor, Pathanamthitta, KPhone : 04734 - 246005, 9447783143,rajanmorningstar365@gmail.com,
E - mail : rajan.mnelr@gmail.com, Website : www.morningstarelamannoor.com


MIAMI CONVENTION CENTRE, KOZHIKODE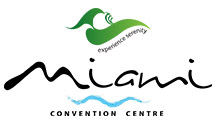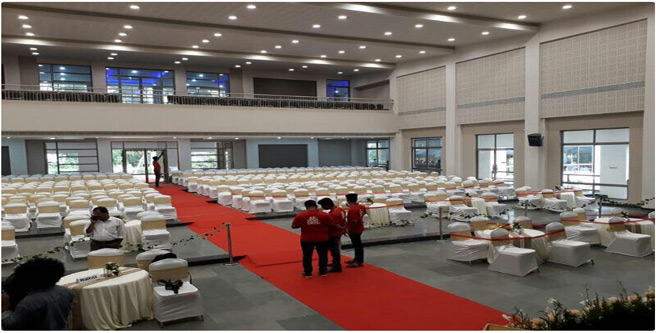 MIAMI CONVENTION CENTRE, KOZHIKODE, KERALA


Whether you are planning a corporate conference for employees or marriage or an elegent dinner party for
distinguished guests, Miami Convention Centre of Calicut realizes that the success of any such event largely
depends on its venues. Miami Convention Centre Andikkode, Thalakkulathur(PO) Calicut ,Kerala - 673317
Phone : 0495 285 25 25, +91 93 499 22 555, miamiconvention@gmail.com

http://www.miamicc.in





CEE PEE CONVENTION CENTER, MALAPPURAM, KERALA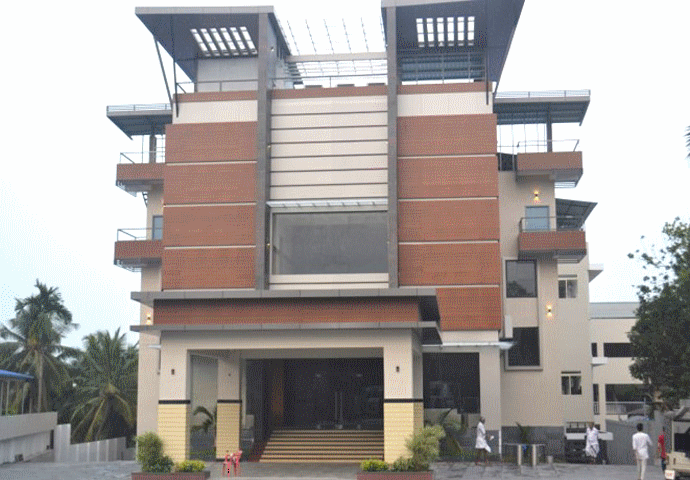 CEE PEE CONVENTION CENTER, MALAPPURAM, KERALA
The Convention Centre is having a seating capacity of more than 1600 persons. The main attraction
is its calm and cool surrounding. The Mini Conference hall , VIP Dining hall, Wide car parking area,
purified drinking water, waste management system, etc are our own peculiarities.

Address : Cee Pee
Convention Centre,

Vellimukku, Malappuram District, Kerala, South India Phone :

090722 27727, 94470 88099, 9048305940, E - mail :

info@ceepeemarbles.com

,

www.ceepeemarbles.com



BIANCO CASTLE, THE CONVENTION CENTRE, TIRUR, MALAPPURAM, KERALA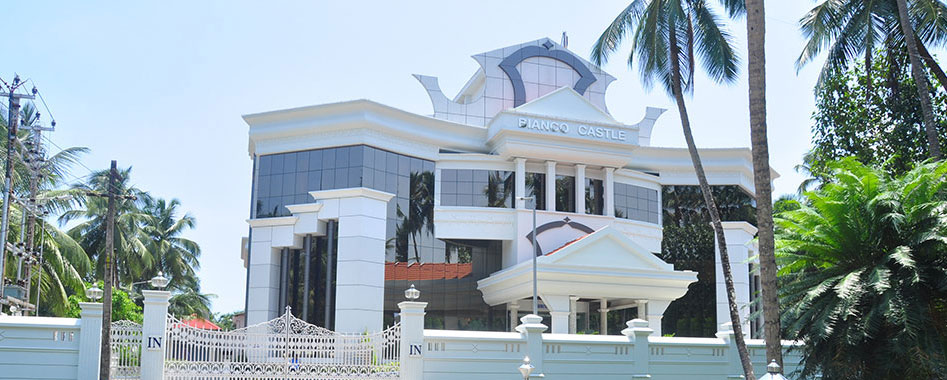 BIANCO CASTLE, THE CONVENTION CENTRE, TIRUR, MALAPPURAM, KERALA
Fully air conditioned convention centre, Large dining hall, Two Mini halls
Poongotukulam, Tirur-1, Customer Care No: 9495400005
Office: 04942433005, Fax: 04942433005
E-mail: mail@biancocastle.com, www.biancocastle.com




PRATHEEKSHA CONVENTION CENTER & AUDITORIUM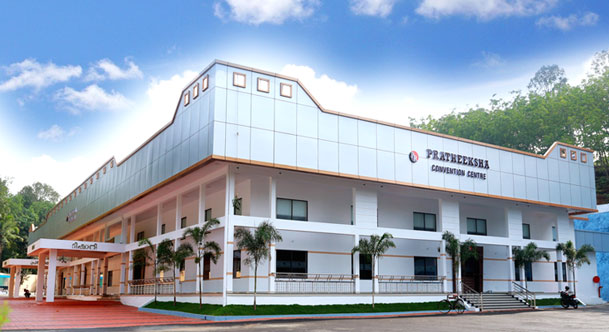 The Pratheeksha convention center captures the spirit of kollam by offering the finest accommodations
and amenities.Strategically located just minutes from the valakam village in the Kollam district,offers
rich biodiversity and cultural harmony.Our superior accommodations allow guests, business or leisure,
to relax in the fresh country air.

Address, Valakom P.O, Kottarakkara, Kollam-691531, Phone:(+91) 8281994000, Email:

pratheekshaauditorium@gmail.com,

http://pratheekshaconventioncenter.com




SRI DEVI DURGA KALYANA MANDAPAM, PALAKKAD, KERALA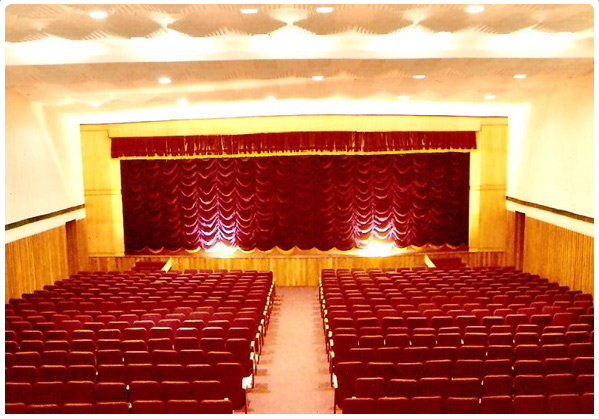 Special Attractions : Marriage Package Available, Rent Discount available for more than
500 food orders. Arrange Banana Tree, Nadaswaram, Decoration, Beautician, Photo & Video connction with Marriage.Near Vadakkanthara Bhagavathy Temple, Vadakkanthara, Palakkad - 678 012, Kerala, India E - mail : menoncaterers.vadakkanthara@gmail.com
Phone : 0491 - 6451334, Mobile : 9961043334, 99610 93334



SWAGATH KALYANA MANDAPAM, PALAKKAD, KERALA

Swagath India is delighted to announce that the Kalyana Mandapam is open for booking for
function after Feb 10th, 2014.Swagath Mandapam, Located Opposite to Cheruppil Bhagavathi
Template, Just 1 KM away from Palakkad Railway Junction (Olavakode) (For exact location is
prime location with all the high-tech facility.FCI Road, Industrial Estate Jn., Puthuppariyaram,
Olavakode, Palakkad, Kerala – 678731, INDIA, Email: Info@swagathindia.in Ph: (+91) 491-255-3737 ; Mob: (+91) 984-7376-784, 49-77111-88/949-77111-89, www.swagathindia.in


A J HALL, KALOOR, COCHIN, KERALA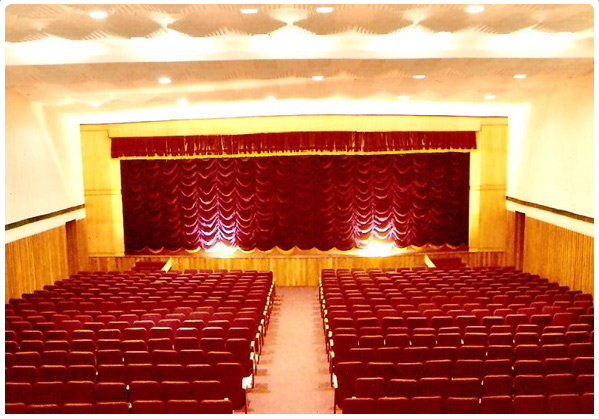 AJ Hall, Cochin - the perfect venue for cultural events, performing arts and social gatherings! One of the
best auditoriums in Cochin, AJ Hall is conveniently located opposite to Kaloor Bus Station, about 1km
from the Ernakulam Town Railway Station and 26 km from Cochin International Airport, providing good
access to all parts of the city and to the rest of the state. AJ Hall started functioning in 1992 and is one
of the largest centrally air-conditioned auditoriums in the city. Kaloor, Kochi-17 , Kerala , India, Phone :
+91 0484-2346117, Phone :+91 9446076117, +91 9446086117, Website : www.ajhall.in

CEEVEES PRESIDENCY INTERNATIONAL AUDITORIUM, THRISSUR, KERALA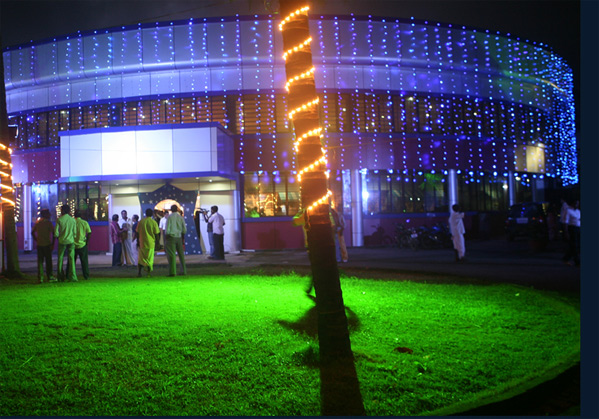 Kerala's cultural capital Thrissur adorns yet another landmark, CEEVEES - an imposing, state-of-the-art multi-purpose auditorium situated at Anchery on the main Thrissur - Jubilee Hospital - Puthur Road. The calm and serene atmosphere around CEEVEES makes it an ideal place for holding weddings, receptions, get-togethers, cultural events, conferences and conventions, Cell : +91 9287253515, +91 9745350000, +91 9349131681, Email: ceeveespresidency@gmail.com,

MASCOT PARADISE, KANNUR, KERALA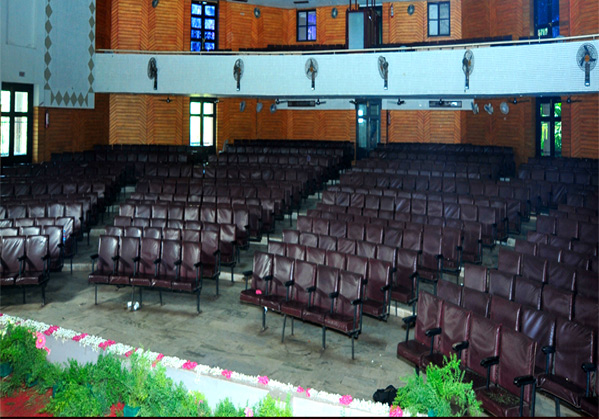 Mascot Paradise is a convention hall which can host marriages, reception parties, get togethers and other memorable family events. The hall can host company meetings, trainings, conventions, cultural events, stage shows, musical shows etc. The hall is situated in an ideal location. It is located at a distance of approximately
1 km from the railway station.

A/c Auditorium, Sitting capacity 1000 Numbers, A/c Dinning hall, A/c rooms

ear Sree Narayana Park, Kannur Azhikode Road, Kannur,, Kerala,

India

, 670 001, Phone : 0497 2702374,
Mob : +91 9847011174,

+91 9744323436

, E-mail : mascotparadise@gmail.com, www.mascotparadise.com