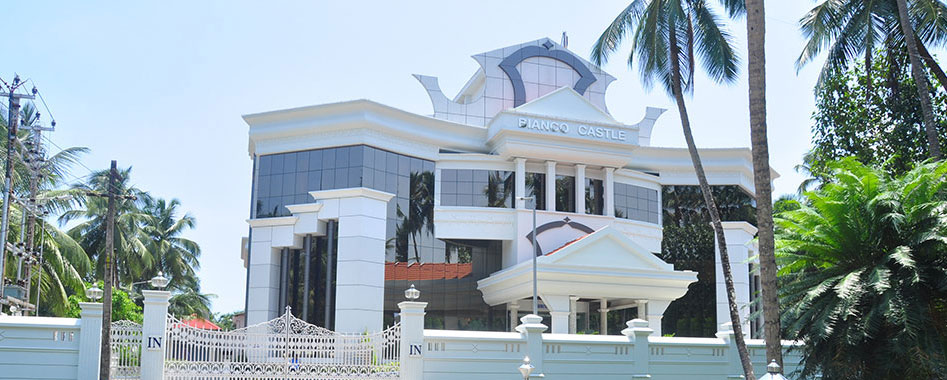 BIANCO CASTLE, THE CONVENTION CENTRE, TIRUR, MALAPPURAM, KERALA
Fully air conditioned convention centre, Large dining hall, Two Mini halls
Poongotukulam, Tirur-1, Customer Care No: 9495400005
Office: 04942433005, Fax: 04942433005
E-mail: mail@biancocastle.com, www.biancocastle.com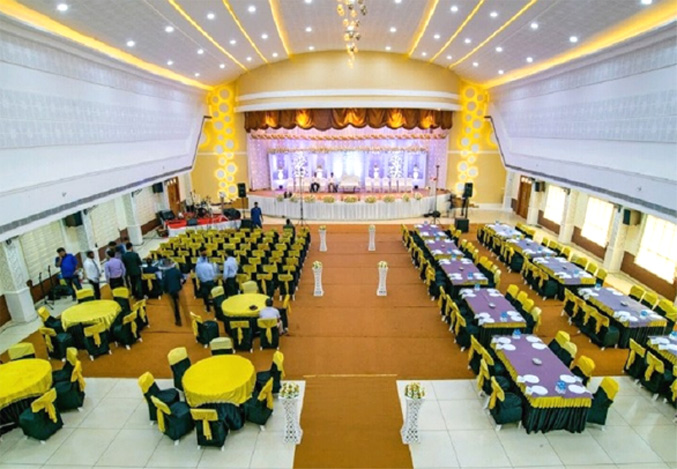 PETROSE EVENT CENTER, PUTHENCRUZ, ERNAKULAM
Pet Rose Events Centre is a convention centre located at the heart of Kolenchery, Ernakulam
surrounded by scenery of paddy field and greenery – with a peaceful atmosphere. The centre
is suitable for weddings, events and exhibitions with huge ample parking space with lush greenery.
P.P Road, Vadayampady P.O, Puthencruz, Ernakulam, Kolenchery, Ernakulam, Cochin , Kerala
682308 India,

Phone:

097450 34462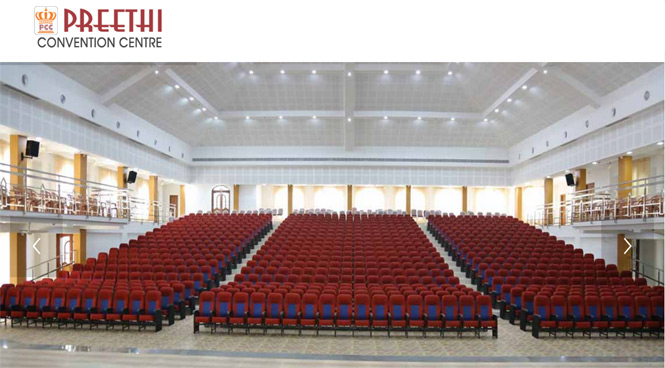 PREETHI CONVENTION CENTRE, MAVAELIKKARA, ALAPPUZHA, KERALA
Wide and comfortable A/C wedding hall with above 2000 seats . Spacious hall to dine for 1000 at a time.
Special A/C Banquet hall for get-togethers,marriage engagements,conferences etc Special dining hall to
accomodate 100 dignitaries. Kitchen with modern facilities and sufficient utensils. Wide parking space for
300 vehicles. Special facility of accommodation in traditional mansion. Attractive natural serroundings.
Address : Preethi Convention Centre, Erezha South, Chettikulangara, Mavelikkara, Phone : 9447564632,
9446931014, contact@preethiconventioncentre.com, www.preethiconventioncentre.com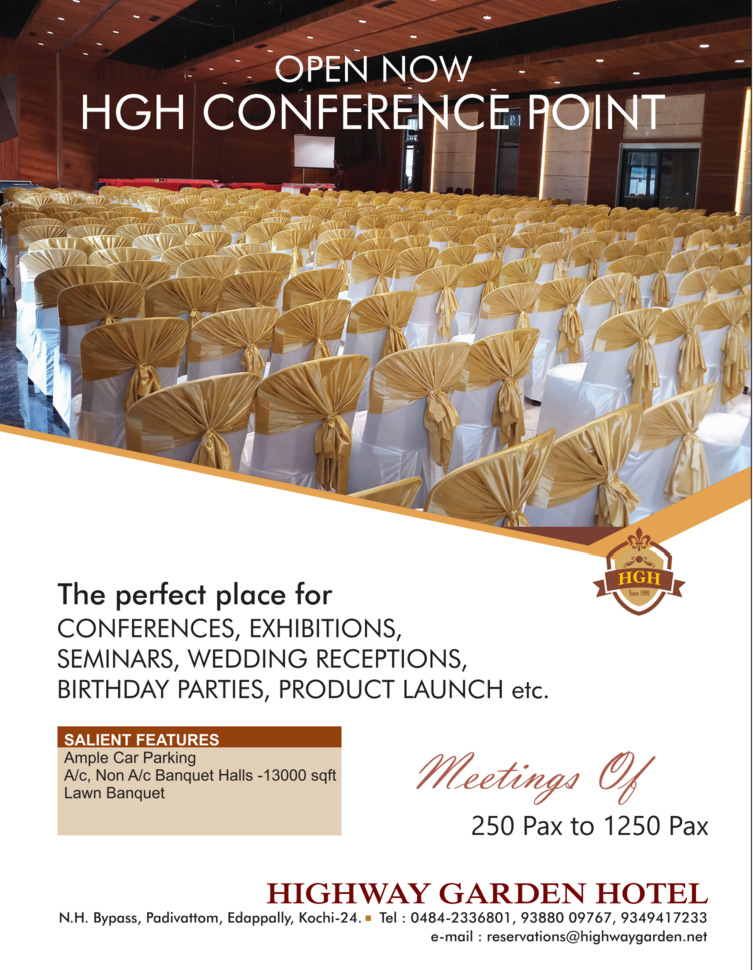 THANDIAKKAL CONVENTION CENTRE, THRISSUR, KERALA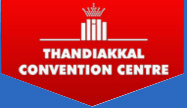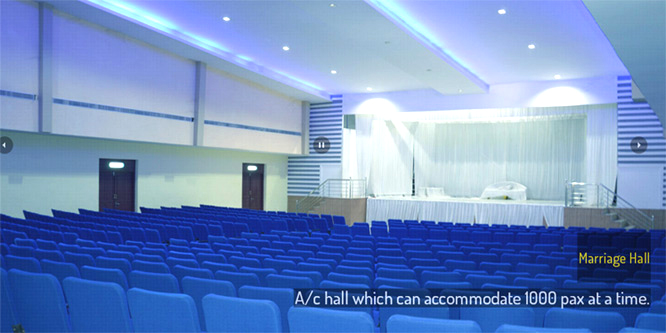 THANDIAKKAL CONVENTION CENTRE, THRISSUR, KERALA

Thandiakkal Convention Centre,was founded by Mr. George Thandiakkal who is a Mechanical Engineer
had done great service to the world over a decade. Then he turned in to business. He also proved his
skills in era of hospitality. Thandiakkal Convention centre is one of successful ventures. He made sure
to build the centre with top notch facilities that a customer will be satisfied for what he pay.Kodungallur - Shornur Rd, Koorkenchery, Thrissur, Kerala 680027, Phone : 9544091133,

0487 - 2970533,

+1 800 603 6035


GRAND HIGHNESS CONVENTION CENTRE, OACHIRA, KOLLAM, KERALA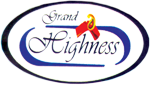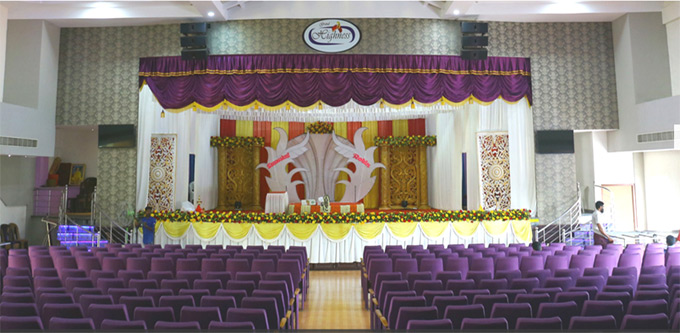 GRAND HIGHNESS CONVENTION CENTRE, OACHIRA, KOLLAM, KERALA

Grand Highness Convention Centre Ayiramthengu, Oachira is situated near to Azheekkal Beach.
The Convention Centre is having a seating capacity of more than 1600 persons. The main attraction
of Grand Highness is its calm and cool surrounding. The Mini Conference hall , VIP Dining hall, Wide
car parking area, purified drinking water, waste management system, etc are our own peculiarities.
Aayiramthengu, Oachira, Kollam, Kerala, Phone : 0476 - 2696333, 9072999255.


telcon international convention centre, thrissur, kerala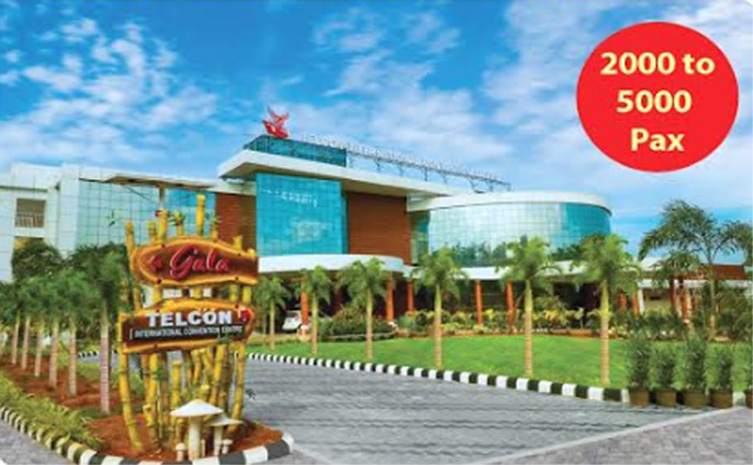 Mission of the TELCON is economic development. It can be booked for exclusive private parties, weddings, meetings, conferences, conventions, gala dinners, art and fashion exhibitions, Film and photo shootings and more, the convention center infuses the local economy with new money and expanding business opportunities. Phone : 0488 - 52712345, Mobile :

920 74 12345, 994 625 6666
Kecheryy - Akkikavu Rd, Pannithadam, Thrissur-680604 Kerala.


SURYA RESMI CONVENTION CENTRE, PALAKKAD, KERALA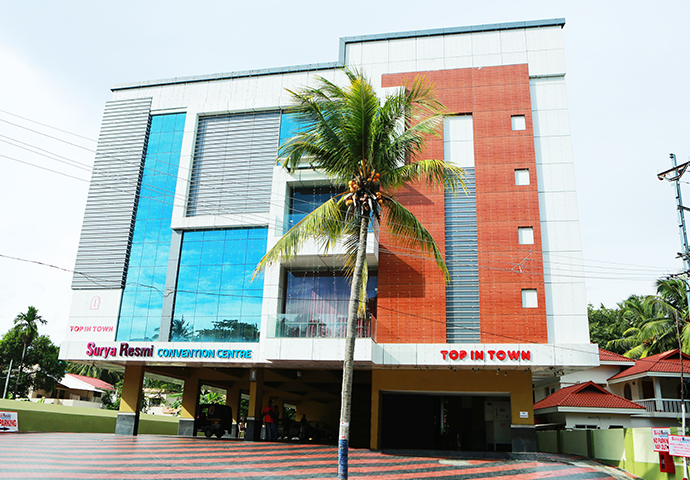 SURYA RESMI CONVENTION CENTRE, PALAKKAD, KERALA
Halls of top in town( all are fully centrally air conditioned) all are suited for ceremonies, conferences, get
together, product launch, business meets etc. For business meet & product launch, special arrangements
like wide projector etc have been arranged. Spacious parking area also is available.

Opp. K.S.R.T.C, Palakkad, Kerala, India, Phone: 91-491-2521030, 2522880, Cell: +91 94477 72880
Email: info@palakkadtopintown.com , Website : http://www.palakkadtopintown.com

PARAPPAN SQUARE INTERNATIONAL CONVENTION CENTRE, MALAPPURAM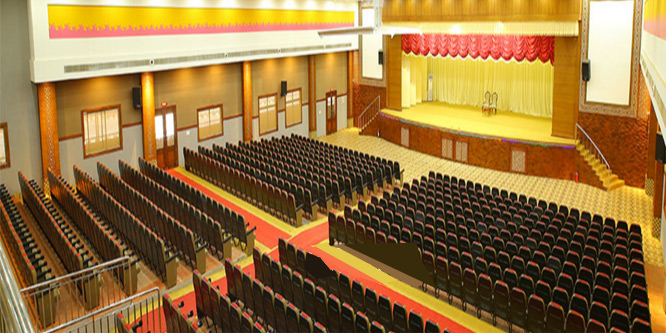 PARAPPAN SQUARE INTERNATIONAL CONVENTION CENTRE, MALAPPURAM
Parappan Square is a spacious convention centre adhering to the highest international standards
provide more Car Parking facilities near the Ayurveda hub of Kerala. Our main line of activities include
organizing international conventions and conferences and specialized trade fairs and holding events of
any format.
NH Venniyoor, , Near Kottakkal, Malappuram – 676508, Kerala, India. Phone: 04942480245,
Mob.: 9544804090, Website : http://www.parappansquare.com, E - mail : parappansquare@gmail.com
STAR CHOYZ CONVENTION CENTRE, VYTILA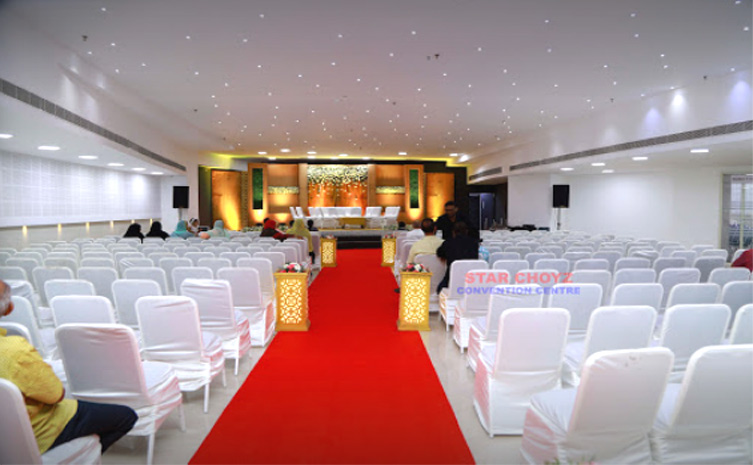 STAR CHOYZ CONVENTION CENTRE, VYTILA

With total area of 15000 Sq.ft, The convention centre is located at the best location in city Vytilla, Cochin With two Seperate halls suitalbe for all type of events and celebrations with 2 attached Green Rooms.. Address : Gold Souk Granad, Vytila, Cochin, Kerala, Phone : +91 7025850000, 7034444307,
E - mail : starchoyzconventioncentre@gmail.com , Website : www.starchoyzconventioncentre.in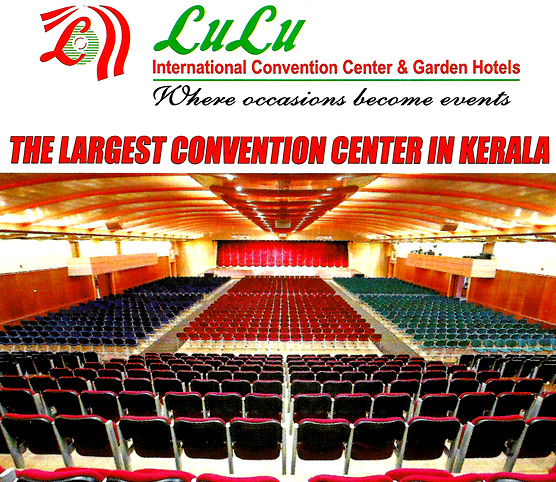 The Lulu International Convention Centre,Thrissur,Kerala
Work on a 4,000-seat convention centre by the Rs 3,200-crore EMKE group is nearing completion at Thrissur. An exclusive helipad, built as per international aviation standards, is expected to provide a new dimension to the way conventions and events are held in Kerala.The convention centre is spread across an area of 18 acres with a built-up area of 1,60,000 sq feet and has been divided into both indoor hall and open-air auditorium, with dining facility for 2,000 guests at a time. In addition, there are three mini-conference halls with a total capacity for 750 guests and a 50-room hotel with restaurants already completed.



lulu bolgatty international convention centre, ernakulam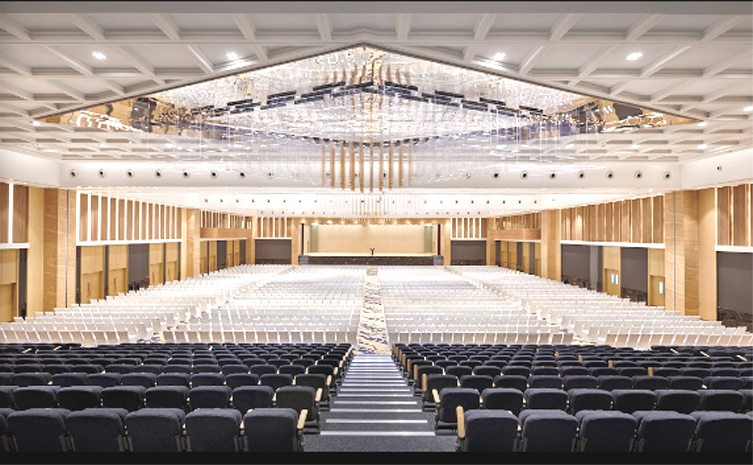 Extraordinary in every moment with a collection of endless possibilities at one of the most sought after convention centres in Kochi. Whether it is a larger-than-life event with thousands, a conference or an exclusive gathering, we offer unparalleled and personalised service with over 6,000+ sq m of indoor and 3,000+ sq m of outdoor space including two customizable and column-free venues that make your event a magnificent experience. Lulu Bolgatty International Convention Centre, Bolgatty Island, Kochi, Kerala, Phone : 7593880488,
E - mail : events.kochi@hyatt.com, Website : www.bicc.in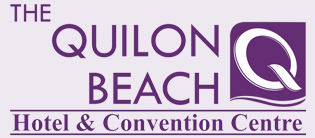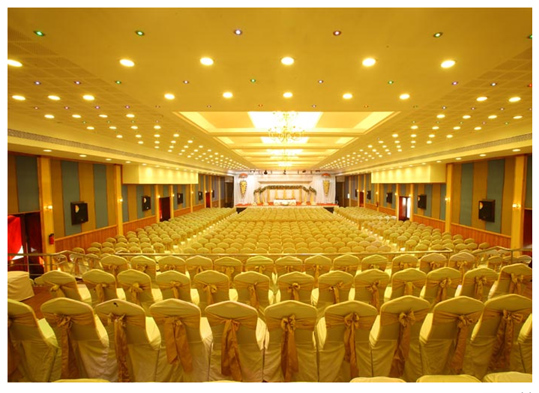 THE QUILON HOTEL & CONVENTION CENTRE, KOLLAM, KERALA
The Convention Centre is located on side of 'The Quilon Beach Hotel' with facilities at various levels. The facilities include a Mini Conference Hall at the ground floor with a seating capacity of 250 persons, a large conference hall in the first floor with 1250 persons seating capacity and a mini presentation room at the top floor. It is the 3rd Largest Convention centre in Kerala and one of its kinds in India, Phone : +91 474 276 9999, E - mail : crs@qresorts.in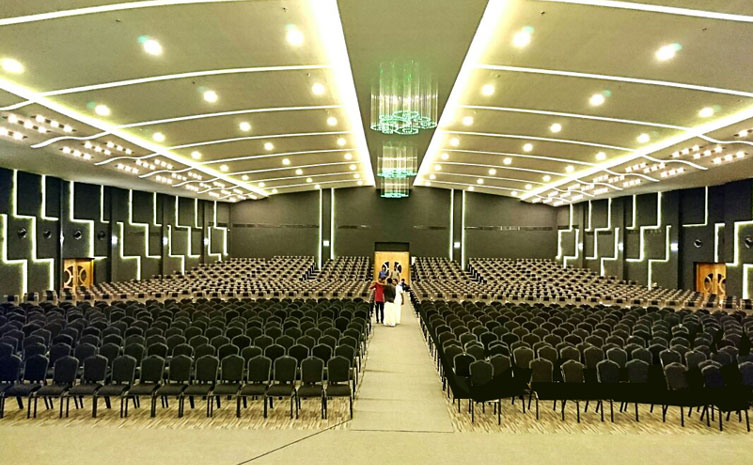 NAKSHATRA CONVENTION CENTRE, MUVATTUPUZHA, KERALA


Nakshatra Convention Centre is a Convention Centre that incorporates a range of exceptional features geared toward the functional needs of professional event managers, exhibitors, social functions and gatherings. If you are looking for a perfect Wedding Venue, Exhibition Hall, Banquet Hall or a Convention Centre look no further.... ideal for your social and commercial events

.

40.000 Sq.ft., Centrally Air Condtioned, 1100 Seating Capacity, 600 Pax Dining, 2 Mini Halls - 200 Pax each, Ample Car Parking, Near NH 49, 2260 Sq.ft Stage. Mobile : 9846043303, E - mail : adv.oksathian@gmail.com
Address : Nakshatra Covention Centre, Kadathi, Muvattupuzha, Ph: 9388030000, http://za.gl/f85L0s


BHASKAREEYAM CONVENTION CENTRE, COCHIN, KERALA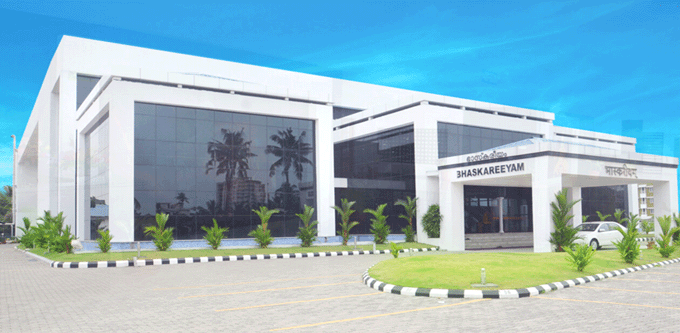 BHASKAREEYAM CONVENTION CENTRE, COCHIN, KERALA
Bhaskareeyam, the convention centre, is a fabulous venue for various events like weddings, art exhibitions,
cultural programmes, spiritual classes & programmes, rituals, seminars, conferences, business meets, product launch etc…Set in a sprawling 4 acres of land in the picturesque waterfront with built up area of 1 lakh sq.ft in
the heart of the city, just 1 km away from Kaloor Junction. Kaloor, Elamakkara, Ernakulam, Kerala 682026
Phone : 0484 2408424, 093884 55514, Website : http://www.bhaskareeyam.com



CEE PEE CONVENTION CENTER, MALAPPURAM, KERALA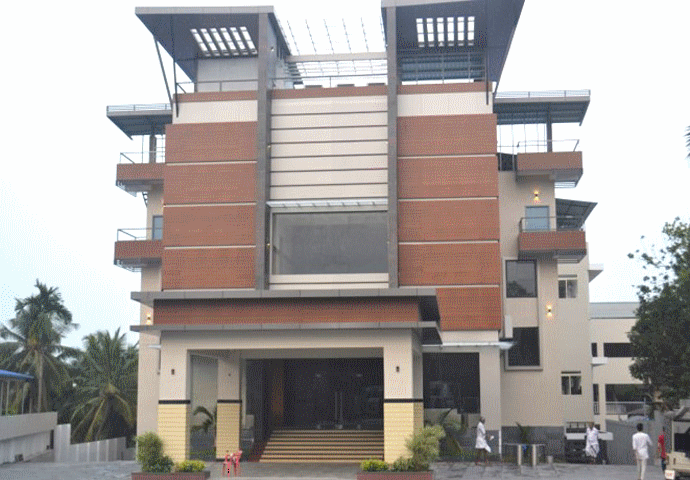 CEE PEE CONVENTION CENTER, MALAPPURAM, KERALA
The Convention Centre is having a seating capacity of more than 1600 persons. The main attraction is
its calm and cool surrounding. The Mini Conference hall , VIP Dining hall, Wide car parking area, purified
drinking water, waste management system, etc are our own peculiarities. Address : Cee Pee Convention
Centre, Vellimukku, Malappuram District, Kerala, South India Phone : 090722 27727, 94470 88099,
9048305940, E - mail : info@ceepeemarbles.com , www.ceepeemarbles.com

Map :

goo.gl/s21aTT



MIAMI CONVENTION CENTRE, KOZHIKODE, KERALA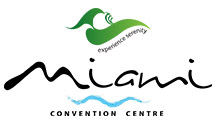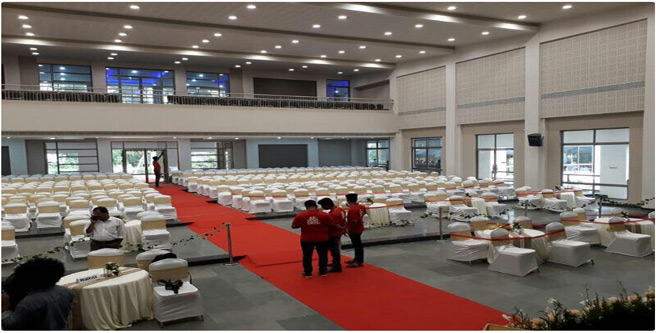 MIAMI CONVENTION CENTRE, KOZHIKODE, KERALA
Whether you are planning a corporate conference for employees or marriage or an elegent dinner party for distinguished guests, Miami Convention Centre of Calicut realizes that the success of any such event largely depends on its venues. Miami Convention Centre Andikkode, Thalakkulathur(PO) Calicut ,Kerala - 673317
Phone : 0495 285 25 25, +91 93 499 22 555, miamiconvention@gmail.com http://www.miamicc.in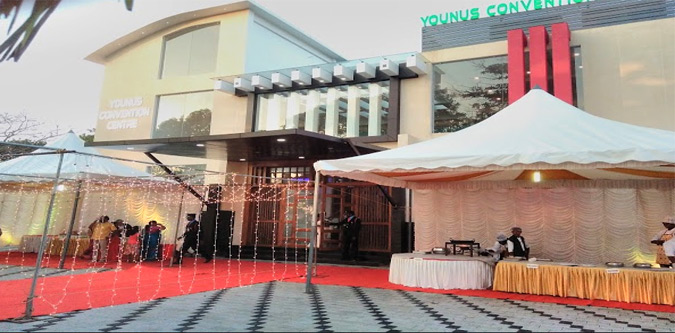 YOUNUS CONVENTION CENTRE, ASRAMAM, KOLLAM, KERALA

A convention center is a large building that is designed to hold a convention, where individuals and groups
gather to promote and share common interests. Convention centers typically offer sufficient floor area to accommodate several thousand attendees. Address : Younus Conventions Centre, Asramam, Kollam, Kerala
Phone : 0474 - 2742090, 8156868668, E - mail : ycckollam@gmail.com , Website : www.ycckollam.com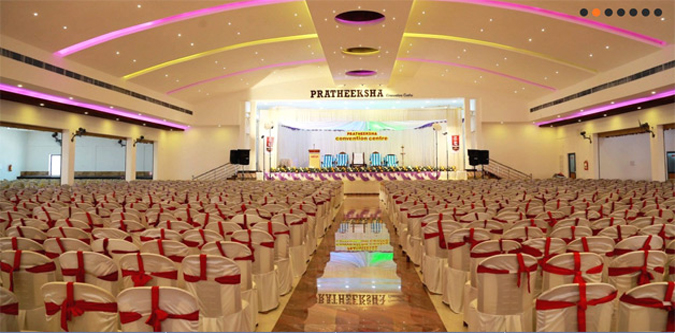 PRATHEEKSHA CONVENTION CENTER & AUDITORIUM
The Pratheeksha convention center captures the spirit of kollam by offering the finest accommodations and amenities.Strategically located just minutes from the valakam village in the Kollam district,offers rich biodiversity
and cultural harmony.Our superior accommodations allow guests, business or leisure, to relax in the fresh country air.

Address, Valakom P.O, Kottarakkara, Kollam-691531, Phone:(+91) 8281994000 , 9562303337,
Email: pratheekshaauditorium@gmail.com, http://pratheekshaconventioncenter.com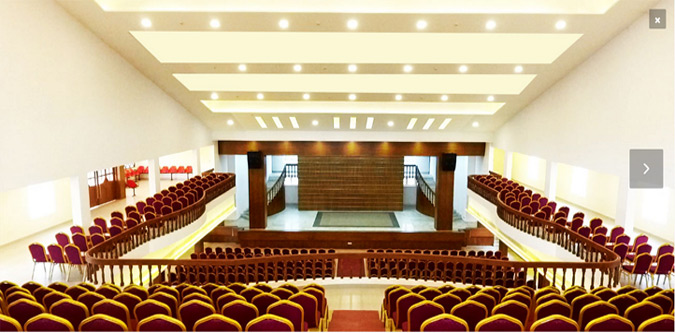 GEETHAM CONVENTION CENTRE, PATHANAMTHITTA, KERALA
Geetham Convention Center is an industry best hospitality service provider which allures each hosted
event into an amazing experience. We carved our unique style inculcated with breath taking features in
the midst of Adoor town. Geetham Convention Center is designed from top to bottom in such a way to
satisfy the imaginations Adoor Centre, Pathanamthitta, Kerala- 691523, Email: info@geethamadoor.com, Phone: 04734224114 Website : http://www.geethamadoor.com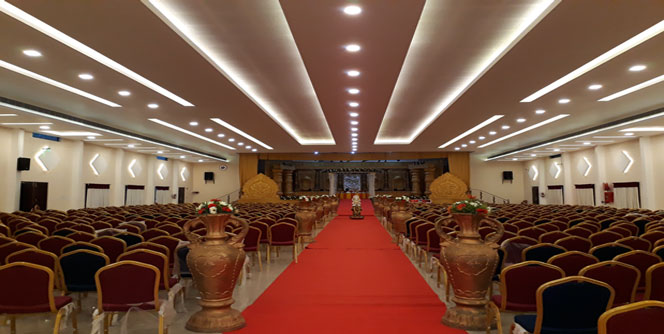 MORNING STAR CONVENTION CENTRE, ELAMANNOOR, ADOOR, PATHANAMTHITTA.
Morning star convention centre is the biggest convention centre in pathanamthitta district with seating capacity
1500 PAX. The convention centre is apt for any type of functions. Morning star has a cool and calm greenish
atmosphere which brings happiness to everyone. Wide parking area which can accomodate more than 200 cars
is also another highlight of morning star convention centre. Address :
Panchayathu Jn, Elamannoor, Adoor, Pathanamthitta,
Phone : 04734 - 246005, 9447783143,rajanmorningstar365@gmail.com,
rajan.mnelr@gmail.com, www.morningstarelamannoor.com
ABHISHEKAM CONVENTION CENTER, THRIPUNITHURA, COCHIN, KERALA
N.F.GATE, NEAR NSS COLLEGE, THRIPPUNITHURA, KOCHI-682 301, KERALA
Mobile : 82814 24751, Telephone:+91-484-277-6010, e-mail: info@abhishekam.co.in


YESKAY CONVENTION CENTRE, ALAPPUZHA, KERALA
YesKay Convention Centre is a new venture from the group of Canoe Hotels and resorts. The gorgeous venue is located in Venice of East, Alappuzha. This is an ideal place to host marriage, seminars, training events, business and family functions, get together, exhibitions etc. The Centre is unique for its design and quality.
YesKay Convention center, Sree Mahadeve Temple Road, Kalarcode, Alappuzha, Kerala, India,
Ph: 0477 2268899, 0477 2268800. Email: mail@yeskayconventioncenter.com, www.yeskayconventioncenter.com


BLUE MOON AUDITORIUM, KOTHAMANGALAM, COCHIN, KERALA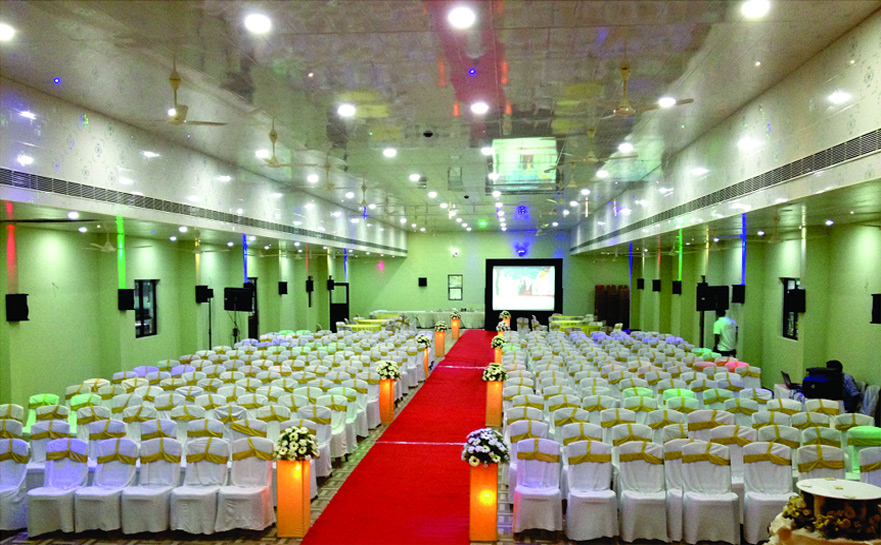 BLUE MOON AUDITORIUM, KOTHAMANGALAM, COCHIN, KERALA
Blue Moon A/C Auditorium, - Sitting Cappcity 1000, Car Parking Facility 150
BLUE MOON AUDITORIUM, AM Byepass Road, Kothamangalam
Contact : Mob: 8281830303, 9495872123


VYTHIRI CONVENTION CENTRE ( VYTHIRI HALL ), VYTHIRI, KERALA

VYTHIRI CONVENTION CENTRE, VYTHIRI, KERALA, INDIA
Hi Tech Convention Centre with Largest Led Wall only of its kind in India with a
Capacity of 1500 Push Back Seat and a dining area for 2000 people.
Vythiri Convention Centre is one of the Largest Convention Centre in Kerala, India.
NH-212, Near Vythiri Town, Vythiri P.O, Wayanad – 673 576, Kerala, India,
Phone: +91 4936 256716/717/718,719 Fax: +91 4936 256 720,
info@vythirivillage.com, reservations@vythirivillage.com, sales@vythirivillage.com





KADAVU RESORTS - CONVENTION CENTRE, KOZHIKODE, KERALA
Kadavu Resort, N.H.17 Calicut Bye Pass Road,P.O. Feroke College,Calicut – 673 632,
Kerala, India.Tel +91-483-2830570, 2830023, 2830027, Fax : +91-483-2830575,
Email : info@kadavuresorts.com sales@kadavuresorts.com, www.kadavuresorts.com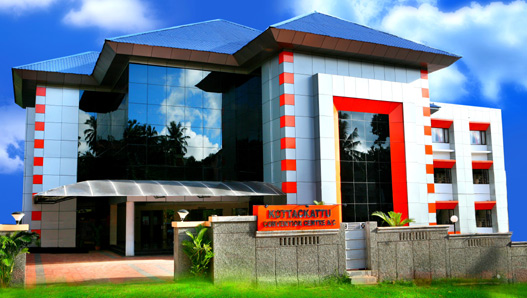 KOTTACKATTU CONVENTION CENTRE, THIRUVANANTHAPURAM, KERALA

Auditorium with Balcony - fully A/C, can accommodate 1800 sitting and 1100 dinning.Mini Conference Hall - can accommodate 250 persons, Banquet Hall - fully A/C, can accommodate 1100 sitting and dinning 700, Power Pack - we have two D.G sets 250 KVA and 320 KVA to cover both halls,Location – 16kms from airport, 8kms from trivandrum central railway station.Car Parking - two floors for executive car parking., Facilities to view the live
function of the auditorium from anywhere in the world via logging on to our web site, www.kccon